LCMS Expulsion of Matthew Becker
By now, many have heard the sad news that as of July 15 the Rev. Dr. Matthew Becker will be removed from the roster of the Lutheran Church Missouri Synod. Rev. Becker has been an LCMS pastor for twenty six years, and is currently a Professor at Valparaiso University after having also served several years in the Concordia University System. Rev. Becker has consistently and faithfully spoken out against increasingly narrow interpretations of scripture which in recent years have been embraced by synodical officials as mandatory for any who would consider themselves to be Christian. Go ahead — take the test: Do you believe that women are subservient to men? If not, you are not a true Christian! Do you believe that God created the world in six literal 24 hour days? If not, you are not a true Christian! Do you renounce every aspect of evolutionary theory? If not, you are not a true Christian! You can read the specific charges and Rev. Becker's response at  
http://matthewlbecker.blogspot.com
. The salient point for those of us who remain in the LCMS today is how to respond from this moment forward....
continue reading
A Statement of Support for the Rev. Dr. Matthew Becker
 March 11, 2015
We at Ordain Women Now wish to express our support for the Rev. Dr. Matthew Becker who has recently been placed at the center of heated controversy within the Synod. In his role as LCMS clergy and in his work as a University Professor, Rev. Becker has consistently taken a strong stance in support of women. He has spoken out when many others, whether out of fear or apathy, have neglected to do so. In this endeavor his commitment to scripture has never wavered and we believe that he has sought to encourage both study and discussion of God's word in a loving, patient and Christ-like manner. We are deeply grateful for his commitment to justice for all people, and we thank God for his ministry among us. Please join us in support and thankfulness for this faithful pastor and teacher.
Please see also an Open Letter on The Daystar Journal website and add you name in support.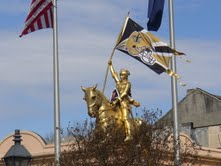 Making an Educated Choice: Conflicting Interpretations of the Creation Narratives
 Dr. Elizabeth Goodine
Any Biblically based position regarding the relationship of men and women under God must inevitably rest on interpretation of the texts dealing with the creation of human beings, that is, on 
Genesis 
1 & 2. While much of the argumentation over proper roles for women and men in the Church revolves around writings of Paul -- with those who prefer differentiation of roles focusing on texts such as 
1 Corinthians 
11 & 14 and those favoring equal roles emphasizing 
Galatians 
3 -- those arguments build on, and thus ultimately rest on, an assumed understanding of the creation narrative. Thus, in order to make one's own educated choice in regard to these interpretations (referred to here as the "complementary" view and the "egalitarian" view), it is critical to first understand how proponents of each position interpret the 
Genesis 
texts.  
continue reading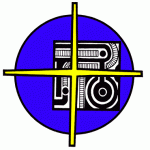 An Argument for Women Pastors and Theologians
Rev. Dr. Matthew L. Becker
For many Christian church communities today, the practice of women teaching theology in a university or seminary is not an issue. The largest Christian denomination in the world, the Roman Catholic Church, has allowed this practice for many years. The number of female teachers of theology in Roman Catholic and Protestant universities and seminaries is significant. Less common, but still quite common in the major Protestant church bodies in Europe, North America, Asia, and Australia is the practice of authorizing women to serve as pastors of congregations. For some church communities, such as the Lutheran Church—Missouri Synod (LCMS), the practice of women teaching theology in a university or seminary is either explicitly rejected or implicitly unsupported and thus not implemented. The practice of women serving in the pastoral office…
continue reading
In memory of Susan Mannina