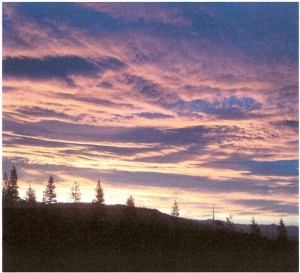 Questions for Christ on a Holy Saturday is "a meditation for the day between Good Friday and the Festival of our Lord's Resurrection" that was written by the late Rev. Arnold G. Steinbeck.  It is formatted to be printed and tri-folded for handing out after Good Friday services.  We're grateful that last year Arnie granted us permission to share this beautiful meditation with all of you.  He now and eternally lives with the giver of life and questions, in the tomorrow of which he wrote so eloquently.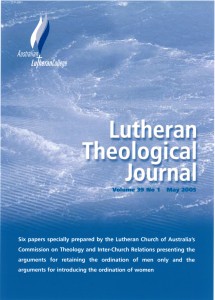 Peter Lockwood, editor
"Six papers specially prepared by the Lutheran Church of Australia's Commission on Theology and Inter-Church Relations presenting the arguments for retaining the ordination of men only and the arguments for introducing the ordination of women"
With gratitude to Dr. Peter Lockwood, editor of Lutheran Theological Journal, for allowing us to make available here this invaluable resource for beginning a discussion in the Lutheran Church-Missouri Synod about the ordination of women.
Special thanks also to our sisters and brothers in the SELK associated with Initiative Frauen Ordination (INFO) at frauenordination.de , where we found this LTJ edition online.